#SR 52 - Surf and Racquet 52

| | | | | | |
| --- | --- | --- | --- | --- | --- |
| Area | View | Type | Bedrooms | Bathrooms | Sleeps |
| Kona Coast/Kailua-Kona | Garden View | Townhouse | 2 | 2 | 4 |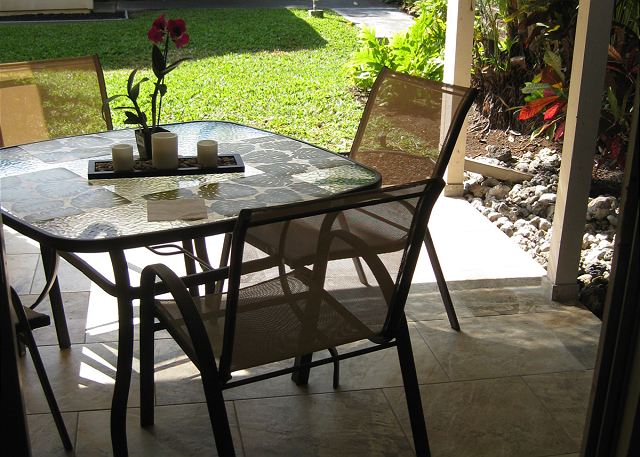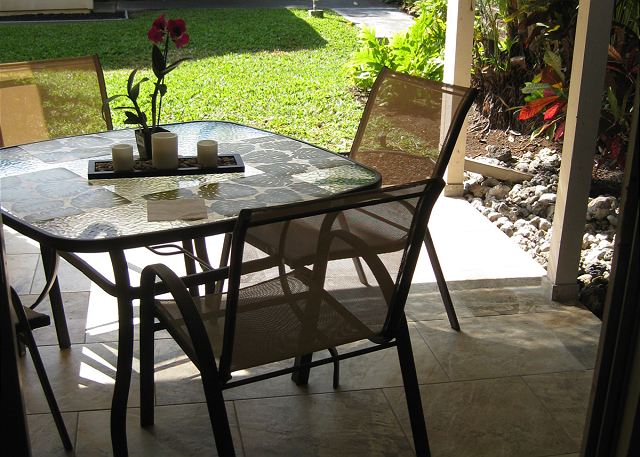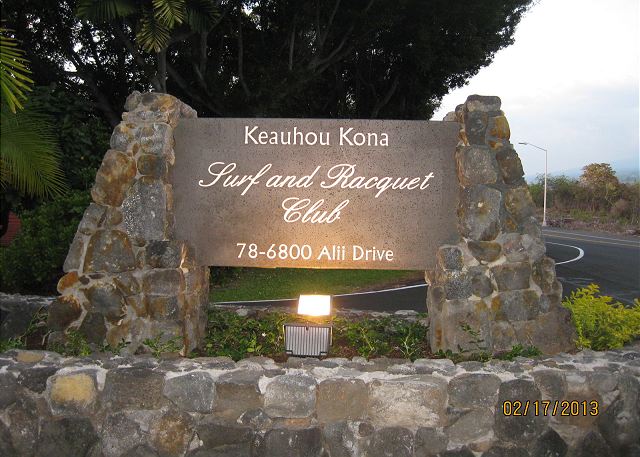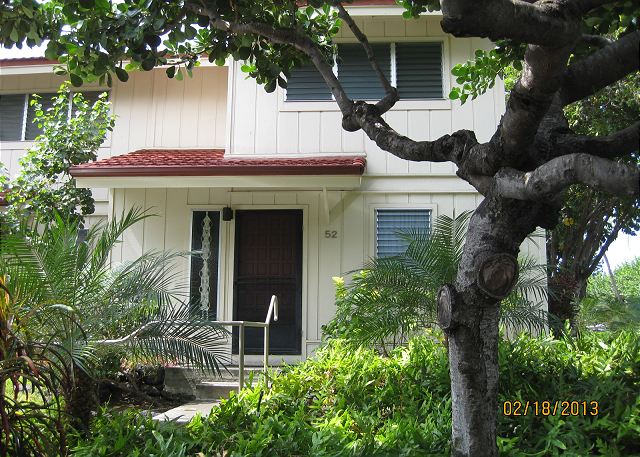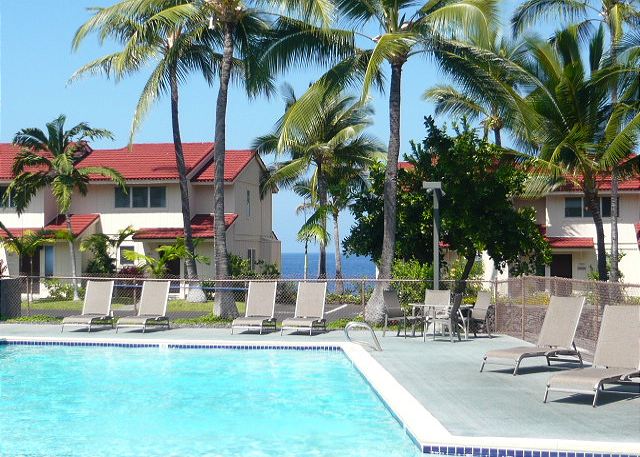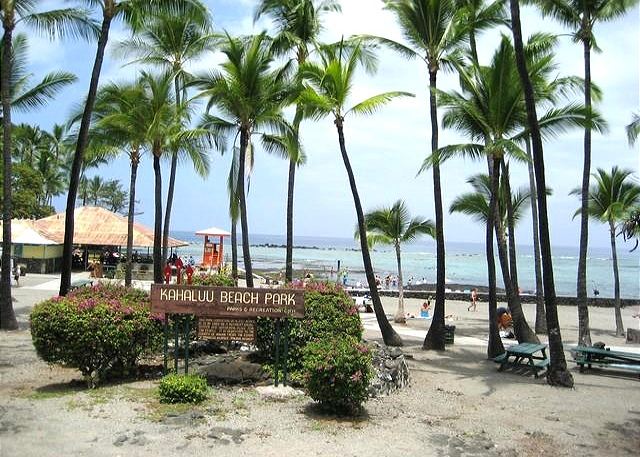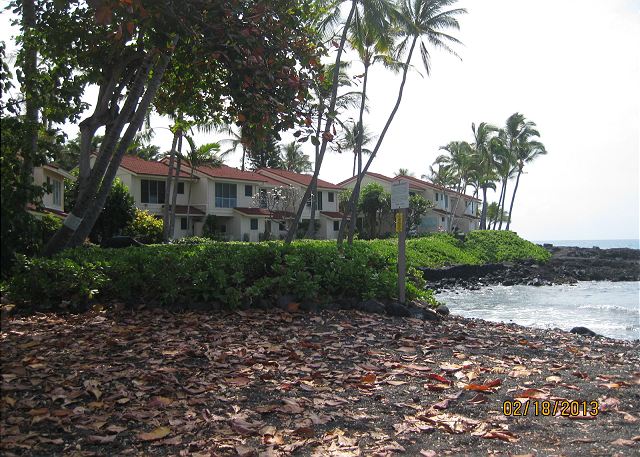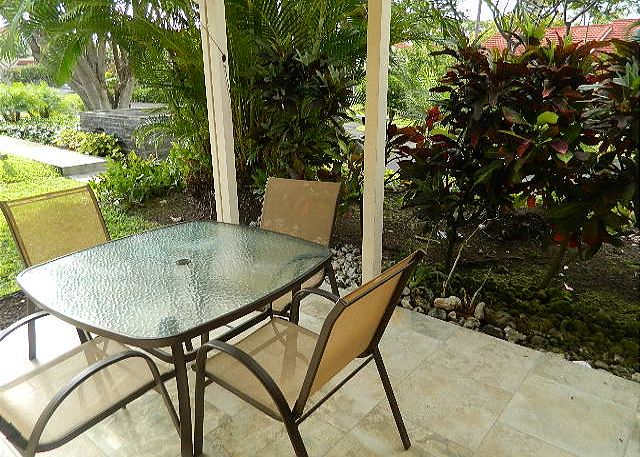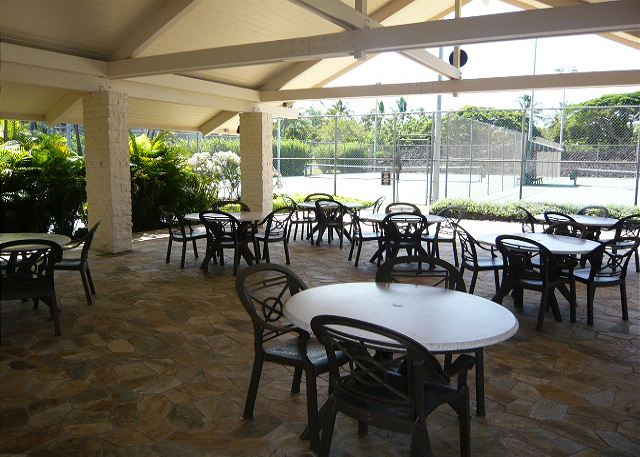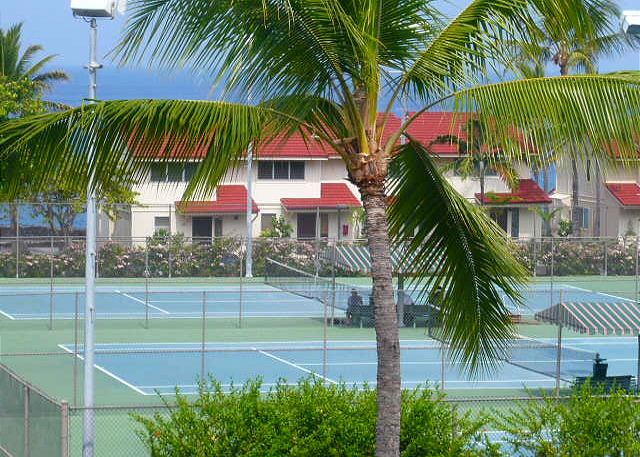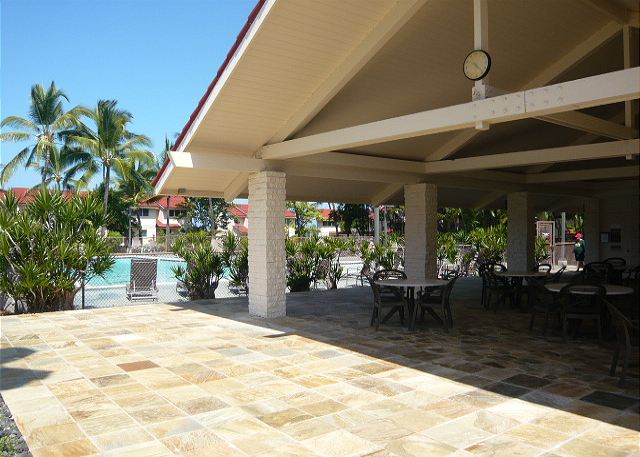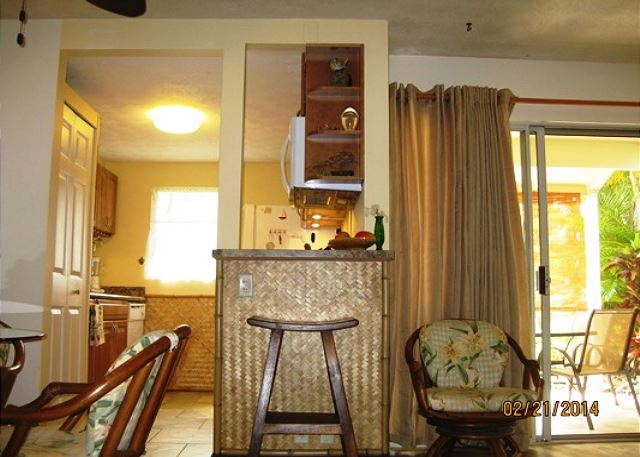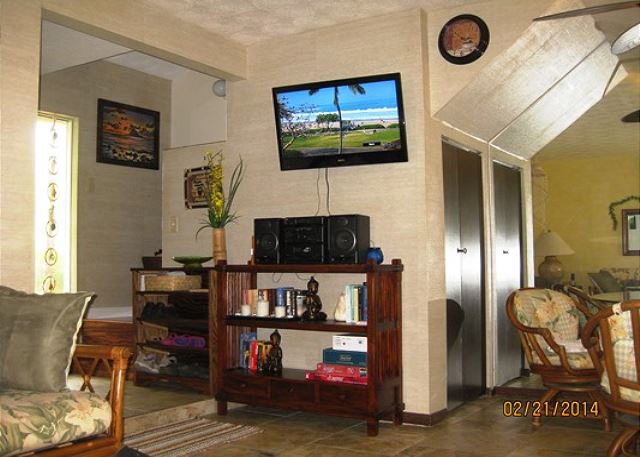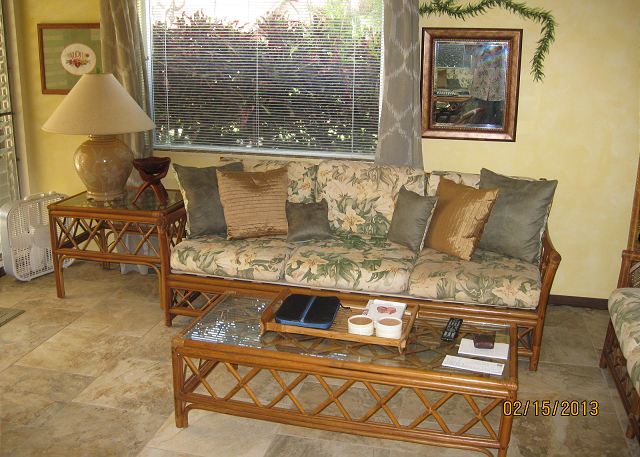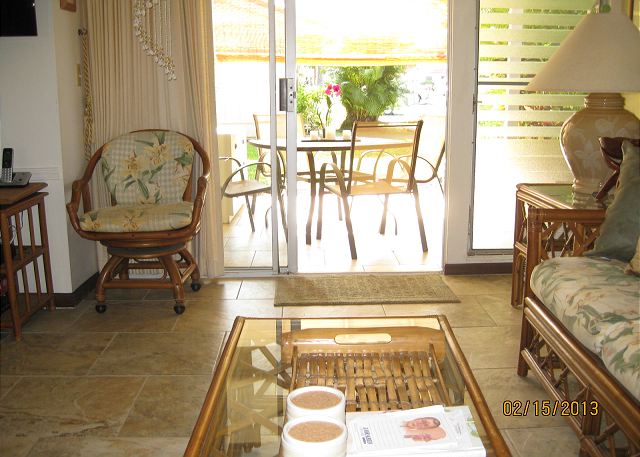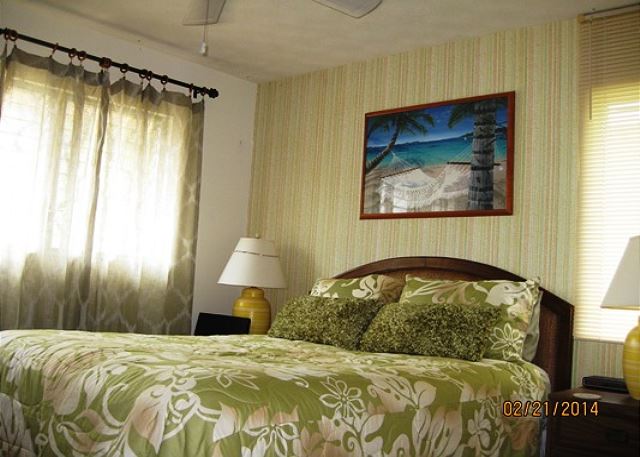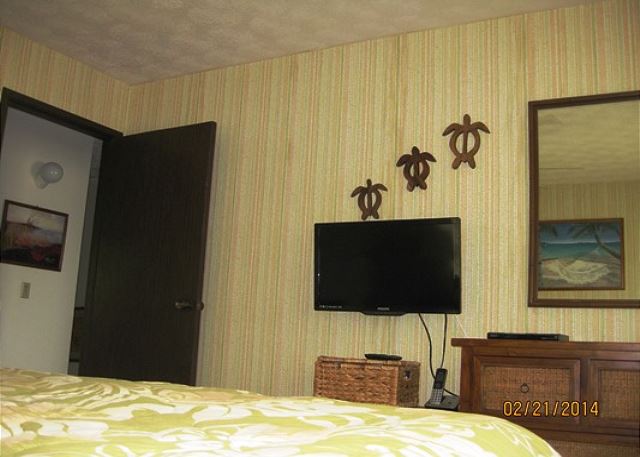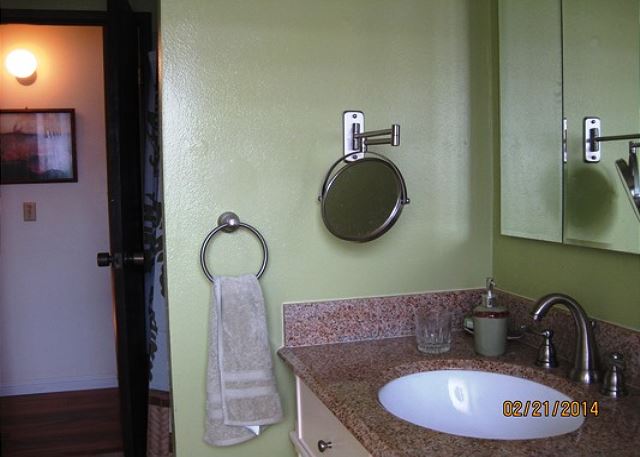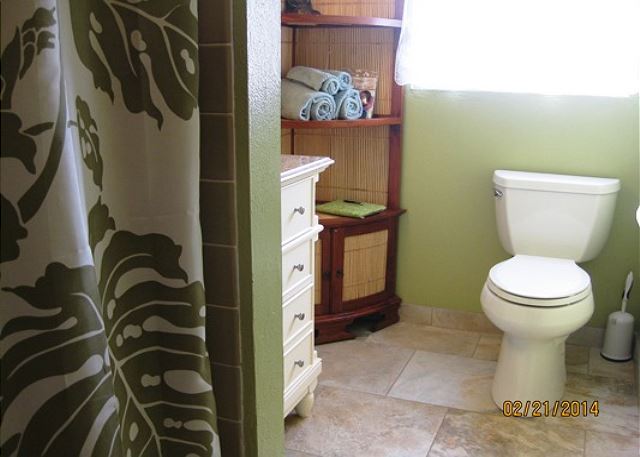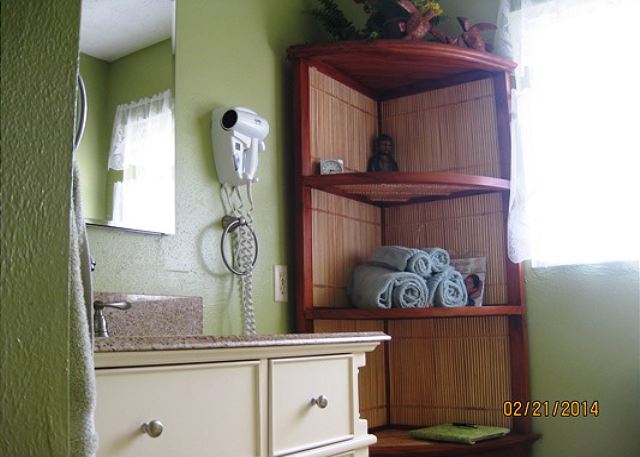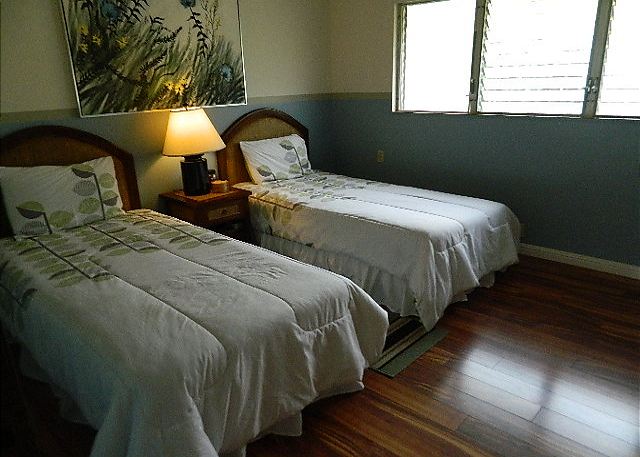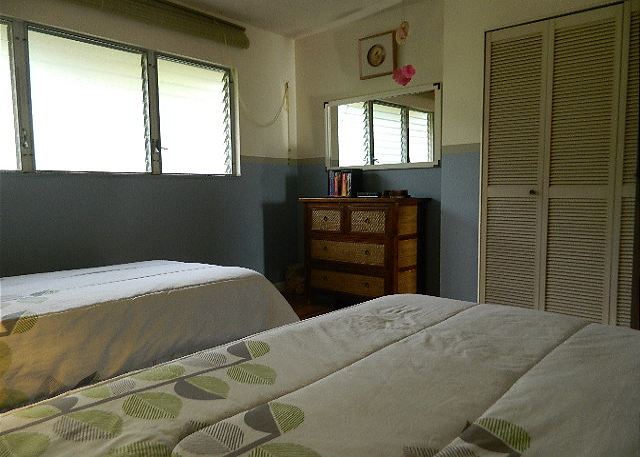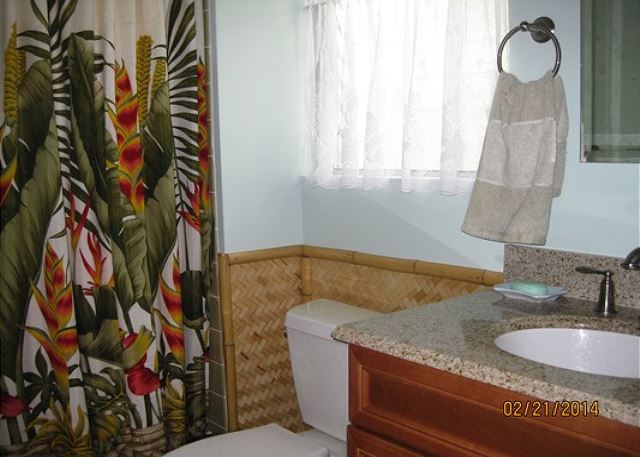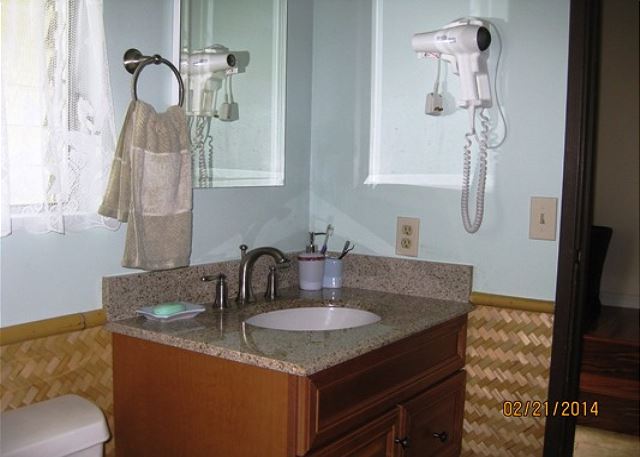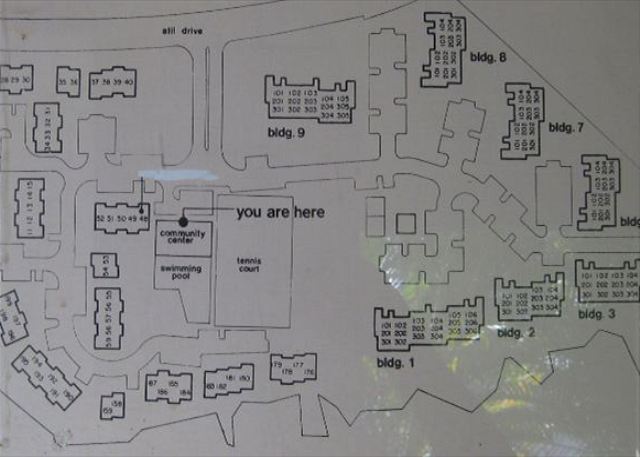 Directions: Click on the calendar to select your arrival and departure dates. Then calculate your rental cost and book it!
Located in a gated community, Surf and Racquet complex features Tennis with three well maintained courts and lighting for evening play. Great pool for cooling off, swimming or relaxing. From your unit you are a short walk to shopping, dining and a large Cineplex theater complex. Kahalu'u Beach,the best snorkeling beach in the islands is just minutes away.

This two bed two bath townhome is one of the originals. It has a kitchen, living area and full bathroom on the main floor as well as a master bedroom, Bathroom, second bedroom with twin beds on the upper floor. Enjoy your Kona Coffee and the garden view from the lanai. There is Wi-Fi and free long distance calling in Canada and the US mainland.
There is a 3 night minimum stay/10 during Ironman & Christmas season. This is a non-smoking, no pets property. Hawaii Tax ID: W85267579-01
Association Tennis Courts
Ceiling Fans in Living Area
Communal Swimming Pool
Cultural Shows and Events
Free Internet Access
Island Tours
Maps at konacoastvacations.com
Not ADA Compliant
Refrigerator
Television in Main Living Area
www.konaconcierge.net

Bedroom 2 has Twin Beds
Clothes Dryer
Concierge Service Available
Dishwasher
Hair Dryer
Living Room
Master Bedroom has a Queen Bed
One assigned parking spot
Shopping and Dining
Washing Machine

Cable TV
Coffee Maker
Cookware
DVD Player
Iron & Ironing Board
Local Telephone Service
Microwave
Oven
Stove
Water Based Activities
| Start Date | End Date | Weekly Average |
| --- | --- | --- |
| 10/18/14 | 12/19/14 | $ 665.00 |
| 12/20/14 | 01/05/15 | $ 945.00 |
| 01/06/15 | 03/31/15 | $ 805.00 |
| 04/01/15 | 10/01/15 | $ 665.00 |
| 10/02/15 | 10/16/15 | $ 1,015.00 |
| 10/17/15 | 12/19/15 | $ 665.00 |
Excellent stay. Cozy and clean property.

A Guest from Fort Collins, CO recommends this property
Stayed 4 days in May, 2014
We would definitely book this place again. Very nice location. Turtles on the beach out back behind the property! Very helpful management company.

Overall Satisfaction
Services from rental manager
Cleanliness
Location
Property Condition

Great Time

William G. from Ephrata, WA recommends this property
Stayed 7 days in Mar, 2014
My wife and I spent 7 nights in March at this great condo, handily located just a few miles south of Kailua-Kona. The condo was so comfortable for us with a newly remodeled kitchen stocked with everything we needed, wonderful furniture, a lanai that we enjoyed over breakfast each morning. We enjoyed the morning birds outside of our window. The condo complex beach is rocky but it is close to a snorkeling beach and it's an easy drive to other beaches either north or south. The swimming pool was very close and great for swimming and relaxing, and was large so that we could actually swim and exercise. The location was just 2 or 3 blocks from a shopping center with a grocery store. The condo location was great to easily travel either north or south on the Big Island. The condo itself was very clean and comfortable and we would definitely recommend it for those who want a low-key, comfortable, pretty home away from home in a great location.

Overall Satisfaction
Services from rental manager
Cleanliness
Location
Property Condition

Surf & Racquet #52

A Guest from Seattle, WA recommends this property
Stayed 7 days in Mar, 2014
The condo was almost exactly as described on the website. The location of complex is wonderful, with easy access to Keauhou and Kona. The unit is located in a not so desirable location within the condo (parking lot on two sides, little breeze, no views).The upstairs is also VERY HOT, especially the smaller bedroom. I was impressed by how well stocked the kitchen was, really everything you would ever need and more. The entire unit is very well organized with towels,extra bedding, beach umbrella and was also very clean.
I was travelling with my sister,and got the short straw on the bedroom choice. I got the smaller bedroom with twin beds. The mattresses are inhumanely uncomfortable. The are old, hard, lumpy and awful. The bedroom is on the parking lot towards the entrance of the complex- it is very noisy and the noise starts very early in AM (trucks, gardeners,etc.)


Overall Satisfaction
Services from rental manager
Cleanliness
Location
Property Condition

We would definately stay there again.

Sherrie M. from Camloops, BC recommends this property
Stayed 14 days in Jan, 2014
The condo was clean and had recently been updated which we really appreciated. The only thing that did not work was the outside light on the lanai. The condo was well equipped with everything. The cooler on wheels was a nice touch. This was our third stay at Kona Surf & Racquet club. We really liked the location of this unit. We had an issue with the phone while we were there and once I notified the rental company they had it fixed the same day and made it a priority which we really appreciated. The owners have done a good job of making this place feel like a home away from home. Thank you - Sherrie from Kamloops BC Canada.

Overall Satisfaction
Services from rental manager
Cleanliness
Location
Property Condition

Great Condo, Great Location! Just one issue.

Sarah T. from Monroe, WA recommends this property
Stayed 10 days in Jan, 2014
We were very impressed with the condo. It was very clean and looked much better in person than the pictures showed online. The beach was only 150 steps from the condo's lanai (we counted!) and the complex was a 10 minute walk to a great snorkeling beach. It was also a 15-20 minute walk to the shopping center and restaurants. The snorkeling cruise we took to kealakekua bay left from the bay just a mile from the complex. You could also rent paddleboards and kayaks there. Our ONLY problem was that the master bed was made up upside down. The pillowtop part was upside down and the hard side was facing up. We arrived very late our first night and climbed into bed to discover a VERY HARD bed. We had to unmake the bed, flip the mattress over where we discovered a large yellow stain. We covered it with some towels then remade the bed. We could not figure out how in the world a bed could be made up this way without someone realizing it. Either the cleaning crew did it, which I can't imagine why?? OR the guests staying before us did it to hide the yellow stain and the cleaning crew did not remake the bed after they left. Either way it doesn't make the cleaning crew look very good. Other than THAT, the condo was spotless and very clean.

Overall Satisfaction
Services from rental manager
Cleanliness
Location
Property Condition
All prices and/or descriptions are subject to change. Although every precaution is taken, errors in prices and/or descriptions do occur on our web site and in printing. We reserve the right to correct any such error.