#CDE 327 - Casa de Emdeko 327

| | | | | | |
| --- | --- | --- | --- | --- | --- |
| Area | View | Type | Bedrooms | Bathrooms | Sleeps |
| Kona Coast/Kailua-Kona | Ocean View | Condominium | 1 | 1 | 4 |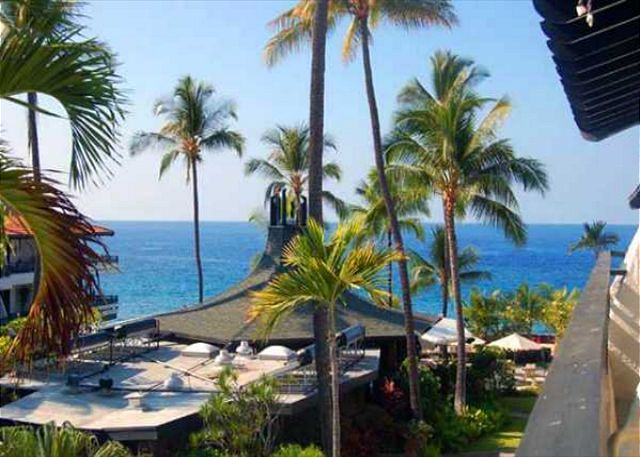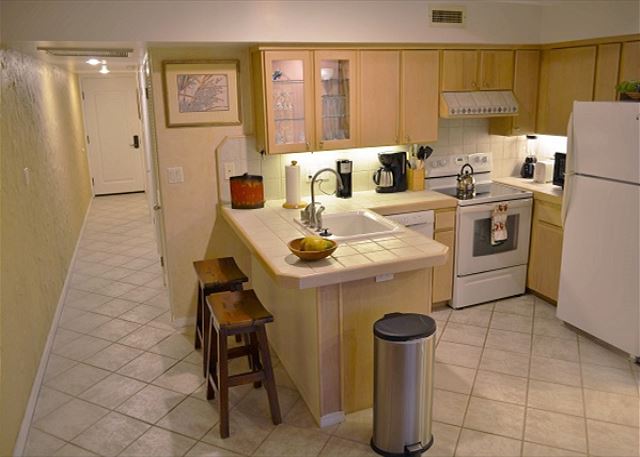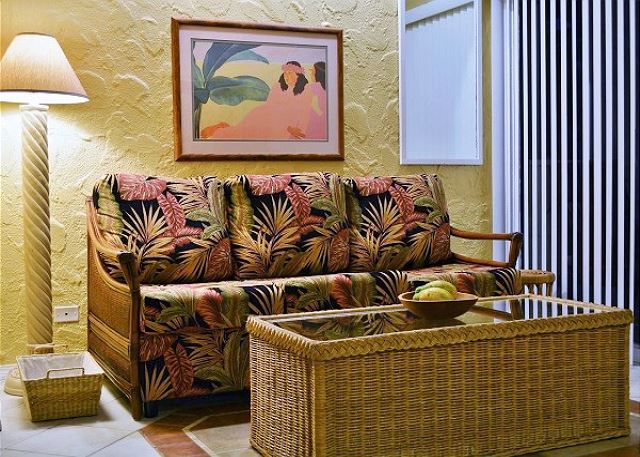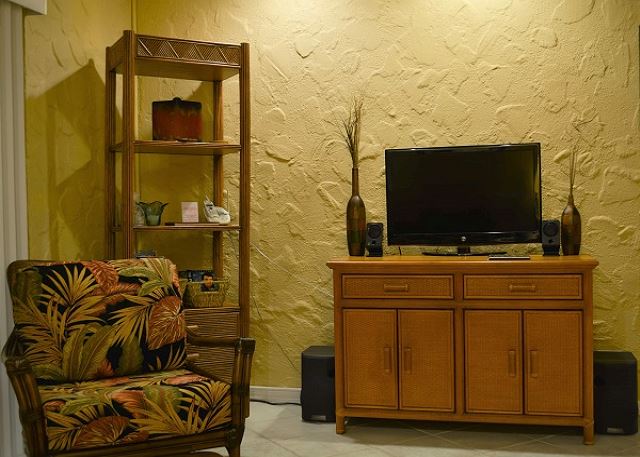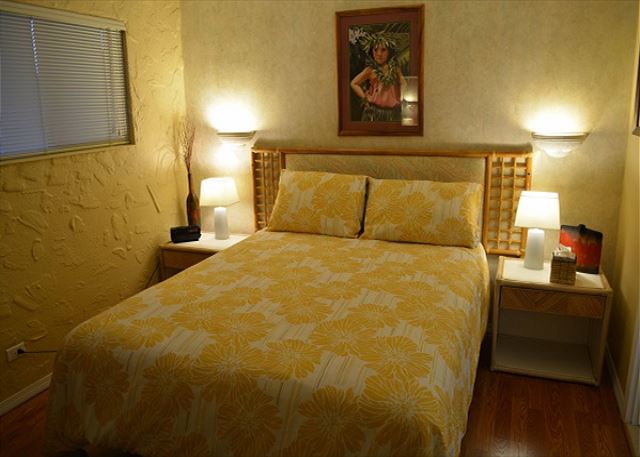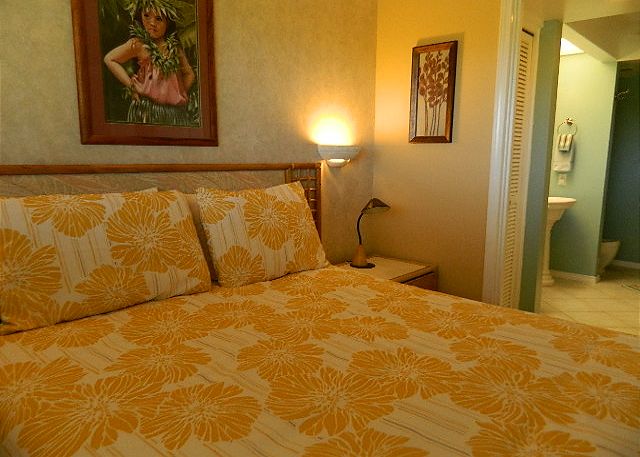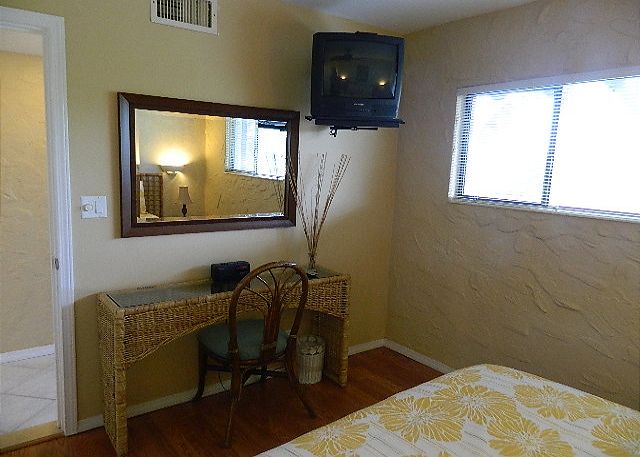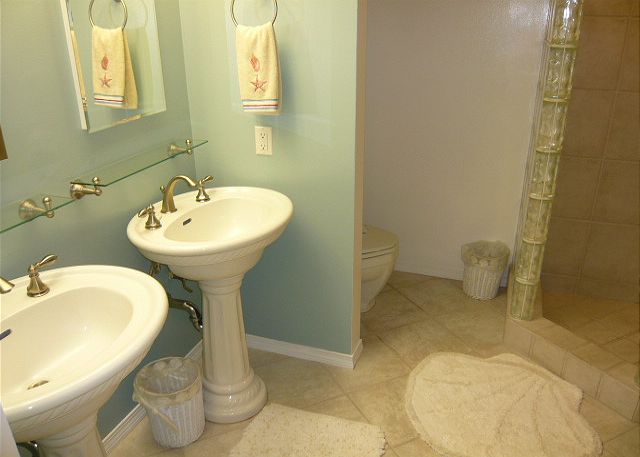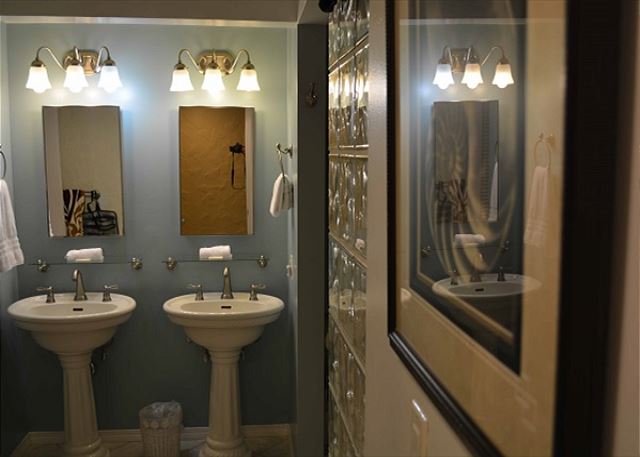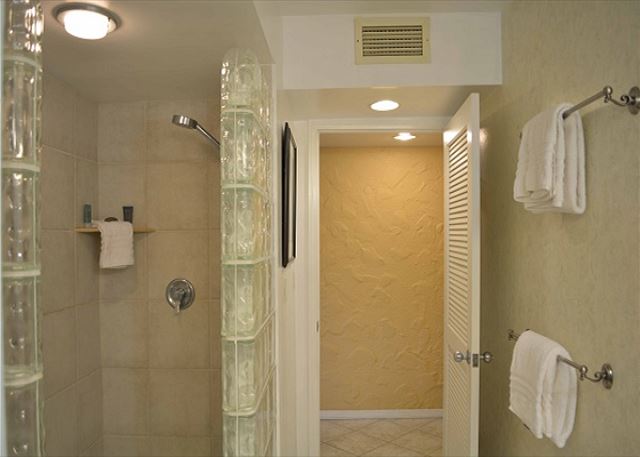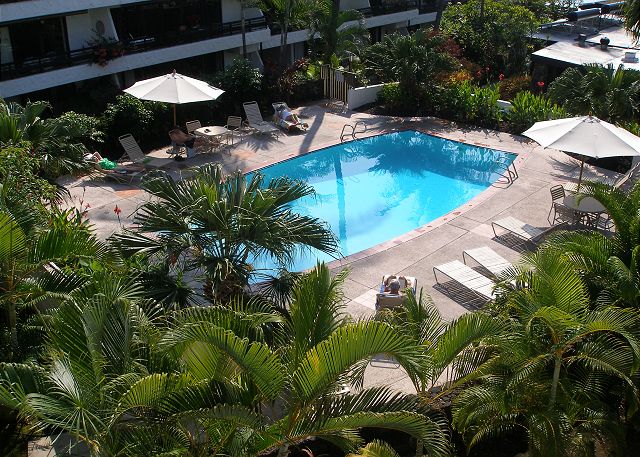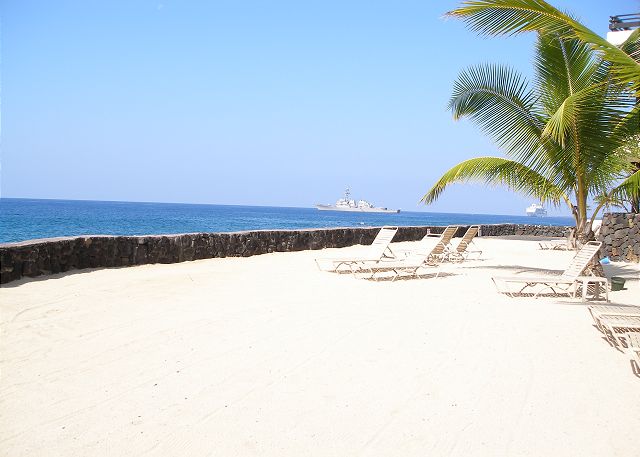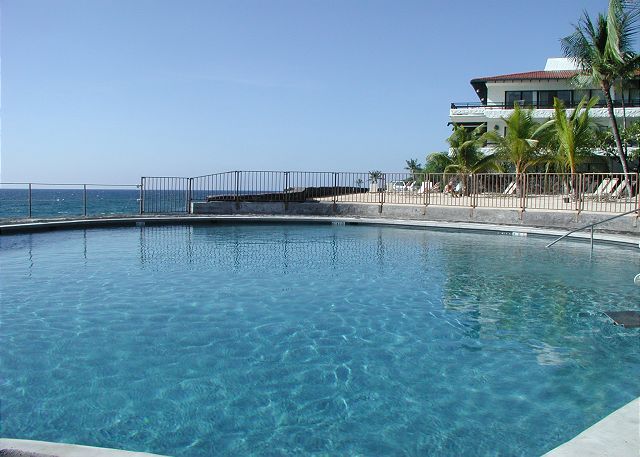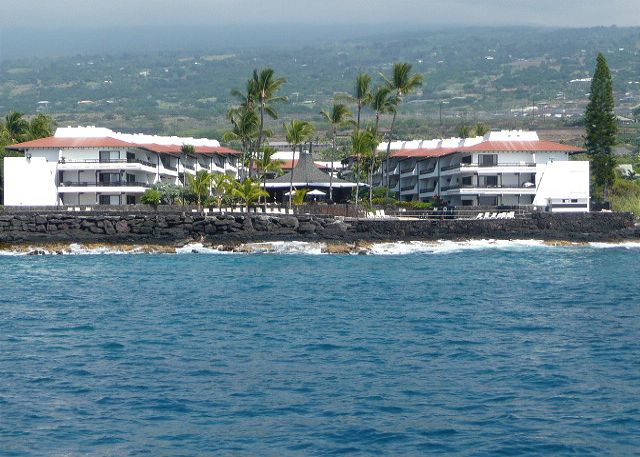 Directions: Click on the calendar to select your arrival and departure dates. Then calculate your rental cost and book it!
Mornings on the lanai with a cup of fresh Kona Coffee from the nearby market, or dining near the water's edge to view a beautiful Hawaiian sunset, you will know you have arrived at one of the most tranquil condos in Kona. This top floor, air conditioned, ocean view condo is continually being updated. Within the past year, we have added a flat screen TV with speakers, a blue ray DVD player with internet streaming, all new kitchen flatware, china and glasses with new towels and linens. There is a new chaise lounge and a sun shade on the lanai as well to enjoy your sunning in comfort. This condo is close to the elevator.

Last minute discounts see below.

Please call KCV at for last minute deals ( 60 days, 30 days from arrival ) or email:


There is a 3 night minimum stay/10 nights during Ironman and Christmas season. This is a non smoking no pets condo. Hawaii Tax ID: W79608699-01
Beach Towels One Per Guest
Central Air
Communal Swimming Pool
Cookware
DVD Player
Iron & Ironing Board
Local Telephone Service
Mixer
Oven
Salt Water Pool
Stove
Toaster
Master Bedroom has a Queen Bed

Blender
Coffee Grinder
Complex BBQ
Cultural Shows and Events
Hair Dryer
Island Tours
Maps at konacoastvacations.com
Not ADA Compliant
Propane BBQ
Shopping and Dining
Street Parking
Water Based Activities

Cable TV
Coffee Maker
Concierge Service Available
Dishwasher
Internet
Laundry Facility on site
Microwave
Ocean View
Refrigerator
Sofa Sleeper in Main Living Area
Television in Main Living Area
www.konaconcierge.net
| Start Date | End Date | Weekly Average |
| --- | --- | --- |
| 04/01/15 | 10/01/15 | $ 693.00 |
| 10/02/15 | 10/16/15 | $ 1,050.00 |
| 10/17/15 | 12/19/15 | $ 693.00 |
| 12/20/15 | 01/05/16 | $ 1,050.00 |
| 01/06/16 | 03/31/16 | $ 805.00 |
| 04/01/16 | 09/29/16 | $ 693.00 |
Lovely property near Kailua/Kona

A Guest from Dunedin, XX recommends this property
Stayed 5 days in May, 2015
This is a lovely property just south of Kailua/Kona (5 min drive / 25-30 min walk). The bbq and pool (x2; one fresh, one salt) areas are good and you can get awesome sunsets from the beach area. The condo was a good size for a couple, but I think there was a fold out bed in the living area as well if needed. Great lanai overlooking the grounds and a bit of an ocean view. Kona was a good choice for us as the township was quite pretty, with good bars and restaurants. It was a long day driving to and from the volcanos national park but well worth it (definitely stay for the night time sight of the active volcano!) and Kona seemed nicer than Hilo. Overall a lovely place to stay on the big island!

Overall Satisfaction
Services from rental manager
Cleanliness
Location
Property Condition

Nice condo in Kona!

Constance F. from Olympia, WA recommends this property
Stayed 11 days in Apr, 2015
We really enjoyed our stay at Casa Emdeko. Our unit was nice, clean and well appointed. There were no big disappointments other than the fact that the fresh water pool was being worked on for a few days, which was a bummer. The grounds are well kept and the staff was friendly and helpful. We enjoyed the other vacationers...
We will stay again if we return to the Big Island!

Overall Satisfaction
Services from rental manager
Cleanliness
Location
Property Condition

Had a great stay

A Guest from Denver, CO recommends this property
Stayed 14 days in Mar, 2015
We loved this unit. It was clean updated and easily accessible to our activities. The owners thought of everything we needed: chairs, umbrella, snorkel, drying rack, all kitchen items. Loved the salt water pool. Had problem with oven which was fixed immediately. Thanks for the great stay!

Overall Satisfaction
Services from rental manager
Cleanliness
Location
Property Condition

Great location in Kona

Christie M. from San Rafael, CA recommends this property
Stayed 4 days in Jan, 2015
Lovely 1bd condo with a nice view of the sunset ocean. Our favorite was the salt water pool by the ocean - great view of whales and dolphins!

Overall Satisfaction
Services from rental manager
Cleanliness
Location
Property Condition

More Rules than you can shake a stick at!

Marv S. from Kailua Kona, HI recommends this property
Stayed 3 days in Jan, 2015
We stayed at this resort for 3 days at the end of a month long vacation in Hawaii.
The unit was a last minute rental as there was a scheduling problem with flights. So it was good it was available.
There was a 19 page document to sign that was emailed to us, then another document giving us directions and access code to the suite.
We were told to see the resort manager on arrival and check in.
I did bump into a person who said he was the manager and told me to go to the desk write my name and license no. on the paper, then see him in the morning for my parking pass. Never saw him again.
Went to the suite and entered with no problems. On the table was a book with a list of rules that defied common sense.
Take your shoes off before entering?
Don't put banana peels in the garburetor?
Don't use too many towels or there will be extra charge for cleaning.
It goes on and on.
The bathroom could use a little attention as the towel racks where loose.
The dishwasher operation defies description and should have a user manual close by.
Went to the lobby in the morning at 9am for my parking pass and found a sign that said "Sorry will be back at 10am" and I left for the day.
Went down next morning and met another couple reading the same sign.
Oh well the car hadn't been towed so I figured I was OK.
The suite and location where really nice and perfect for two people but a little crowded for 3. The outside area and the pools where good and well maintained. BBQ's where outside in the Cabana. Overall I would recommend this as a nice place to stay for a weeks. But they gotta rewrite the rule book. Mind you there was nobody there to enforce them, so I guess it's like a tree falling in the forest and nobody hears it.
Does it still make a noise?



Overall Satisfaction
Services from rental manager
Cleanliness
Location
Property Condition
All prices and/or descriptions are subject to change. Although every precaution is taken, errors in prices and/or descriptions do occur on our web site and in printing. We reserve the right to correct any such error.